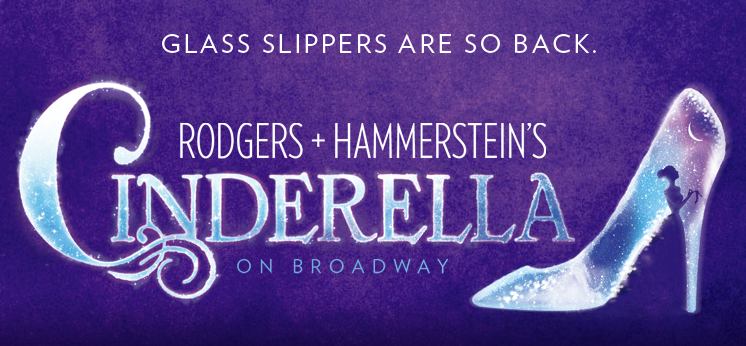 On our first day in NYC hubs and I started our day with a traditional upper west side brunch at Good Enough to Eat. After we'd had our fill we made our way back to Times Square so we could check out what was available for a matinee at the TKTS booth. Hubs was so excited to see that tickets were available for Cinderella since it's featuring Carly Rae Jepsen and Fran Drescher for a limited time. I, on the other hand, was a bit apprehensive about sa musical with Carly Rae Jepsen as the primary actress. Don't get me wrong, I get all teeny bopper when Call Me Maybe comes on the radio, I was just a little concerned with how her singing would be sans studio post-production and even more concerned with her acting abilities. Never the less, tickets were 50% off original matinee prices so I figured even if it was terrible at least it'd be cheap.
I've never actually read the original Cinderella story and only know Disney's Cinderella story from the movie so I'm not sure how close the musical was too the original story, but it was quite different from Disney's version. Because the plot was so different from what I know the story to be it was a lot more interesting to me. As much as I've enjoyed Disney's adaptations of Beauty and the Beast or Mary Poppins as musicals there's always a little bit of excitement missing for me since I already know what's going to happen.
Unfortunately, Fran Drescher wasn't performing at our show. Even though the actress playing the evil stepmother was great I think that it would've been awesome to see Fran Drescher do it. But I must say I was surprised at how good Carly Rae Jepsen's performance as Cinderella was. She did a great job singing and her acting didn't induce cringing like I thought it would. I must say I have a lot more respect for her as s singer now... if only she would sing some songs with substance in them.
Overall, I was pleasantly surprised with how much I enjoyed this musical and would definitely recommend it to people who were looking to see something fun and light to watch.